SM Hotels and Conventions Corp's (SMHCC) seal of pride and excellence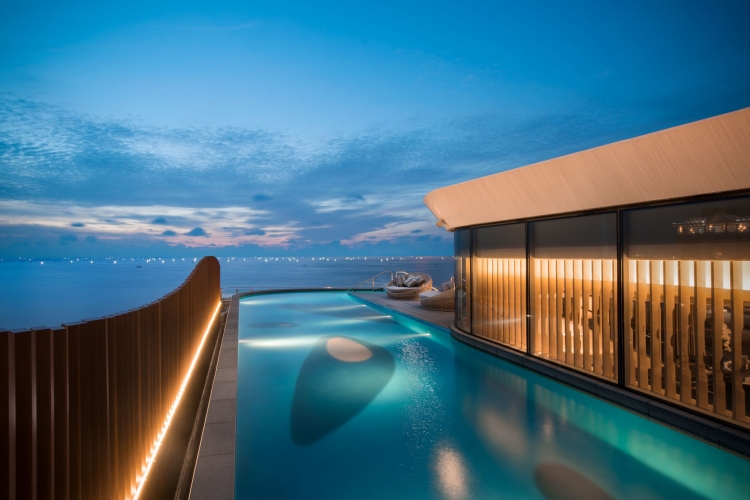 Established to address the relentless growth of tourism in the country, SMHCC continues to enrich its legacy of enabling guests to experience luxury and genuine Filipino hospitality. Just recently, one of its renowned 5-star properties, Conrad Manila was awarded the Hotel Suite Asia Pacific 2019 winner at the International Hotel and Property Awards for its majestic Presidential Suite. Undoubtedly, such honor is another feather on SMHCC's cap and further solidifies the strength of its brand portfolio.
No less than SMHCC's esteemed President Elizabeth T. Sy painstakingly ensured that only the best team will be behind the development of Conrad Manila's Presidential Suite. She meticulously scrutinized every detail that went into such a masterpiece. An essential decision to be made was the designer of this stately suite. Interior architect Michael Fiebrich was the perfect choice as he is known to have designed the world's most iconic properties and served demanding global clients. And SMHCC ought to be part of his prominent list of clientele.
As an avid art enthusiast, Ms. Sy commissioned no less than former Cultural Center of the Philippines president Mr. Nestor Jardin, to curate art pieces, which include works of Filipino artists Sam Penaso, Nestor Vinluan, Jonathan Olazo, and Alain Hablo. The presence of this tasteful collection exudes Filipino luxury at its finest.
Indeed, SMHCC stands with utmost pride with this recent accolade as it clearly affirms the owners' unquestionable integrity, foresight and quest for success. Fully supported by its parent company SM Prime Holdings, Inc., dubbed as one of the largest integrated property developers in Southeast Asia, SMHCC's growth is unprecedented. Since its inception in 2008, the company has evolved significantly from 2 hotels and 1 convention center to 8 hotels and 5 convention centers.
This recent feat is just one of the many local and international recognitions that the family takes pride in, resulting from an imbibed culture of excellence. With an aspiration to constantly innovate and provide value to guests, SMHCC serves as a catalyst in improving the tourism sector. Inherent to the owners is the avid desire to open up various employment opportunities and spur overall progress in the communities the properties are in. SMHCC is thus poised to make an imprint in the hospitality industry, guided by its mission to be the leading hotel and convention company in the Philippines.